ok, i tested this with my alt, Judge Judy, with one of my team members to see how someone could escape, if any.
once your flag first gets sploded, you dont notice anything, but when you click "colony overview", it says "unable to access colony"
You can try to undock, but it wont work. undocking is a little more complicated in limbo.... but here is how to solve it.
1. click the Colonies button (little house) to open your colony list. (notice your flag isnt there, hehe)
2. Then, click the factions button, that will close the colony view and you will be in space.
You will notice that you arent out of the water yet... your friend/enemy that blew you up cant see you, and you cant manually move around. you can only move via the object explorer.
you can move to the system boundary, but you wont be able to click into space to jump.... here's how to fix that.
1. log into app. you will get an alert saying "unable to access colony". just close that and jump like you normally would to the nearest station. you might notice that your 2 characters are morphed together (as it was for me, i signed in with Judy but could talk with EVA... weird)
2. once at your destination, dock in a station and refuel.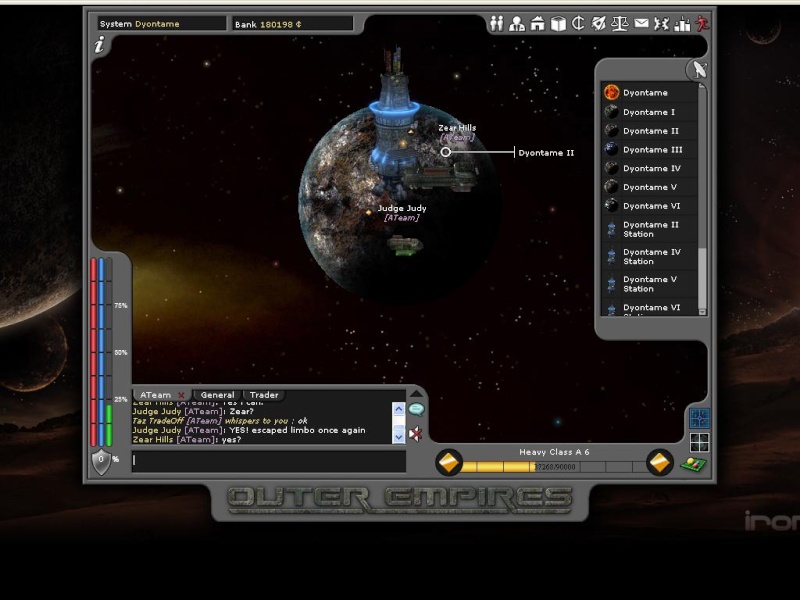 Then, log back into the computer, and you should be good. try refueling some buddies and let them know if they can see you. if you can refuel them, and they can see you, then you escaped!.
Then you can party with your Teamies!